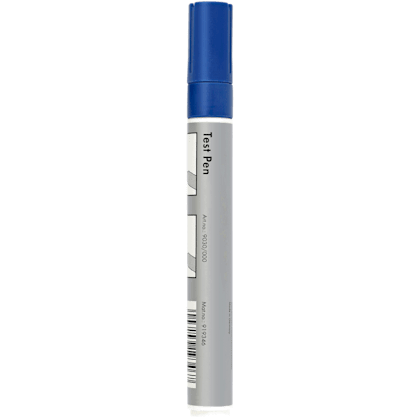 Available, delivery time: 1-3 days
Product information "Test Pen"
The Test Pen is an instrument for analysing surface tension on any non-porous or non-absorptive material.
It is of inestimable value for developing excellent adhesive properties.
At interfacial tensions of less than 38 mN / m decreased adhesion may occur on some material surfaces.
The test pen is suitable for all development processes in which fast and reliable measurements of surface tension are expected.
A clean test surface is necessary for a reliable result, as grease or oil residues falsify the result.