Ag+ Surface Disinfectant / Cleaning Disenfectant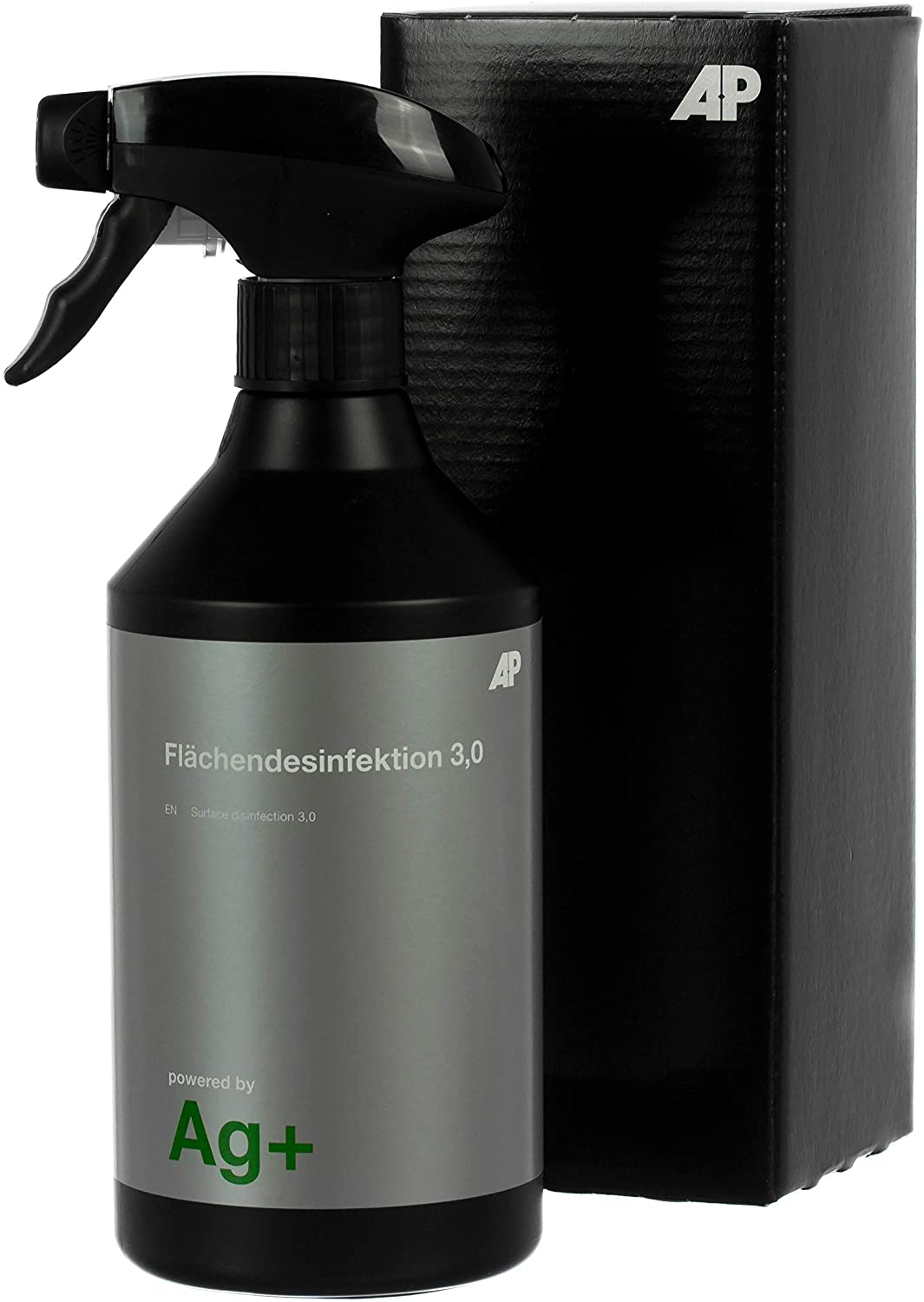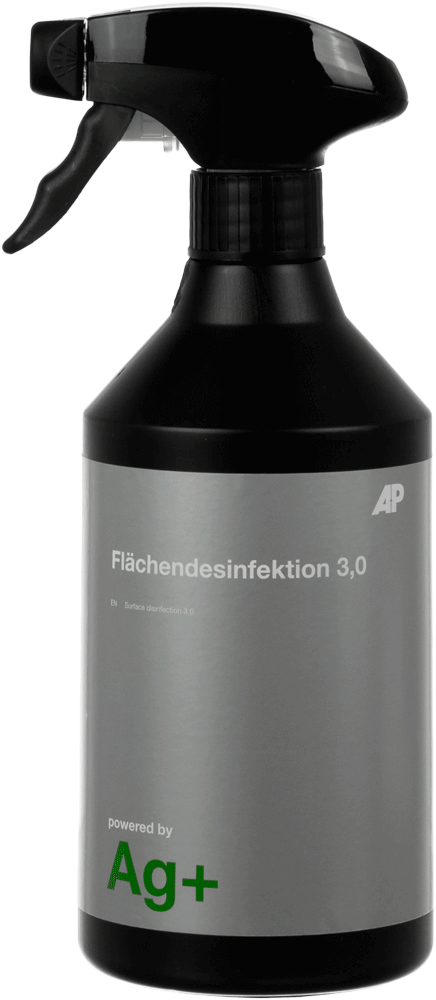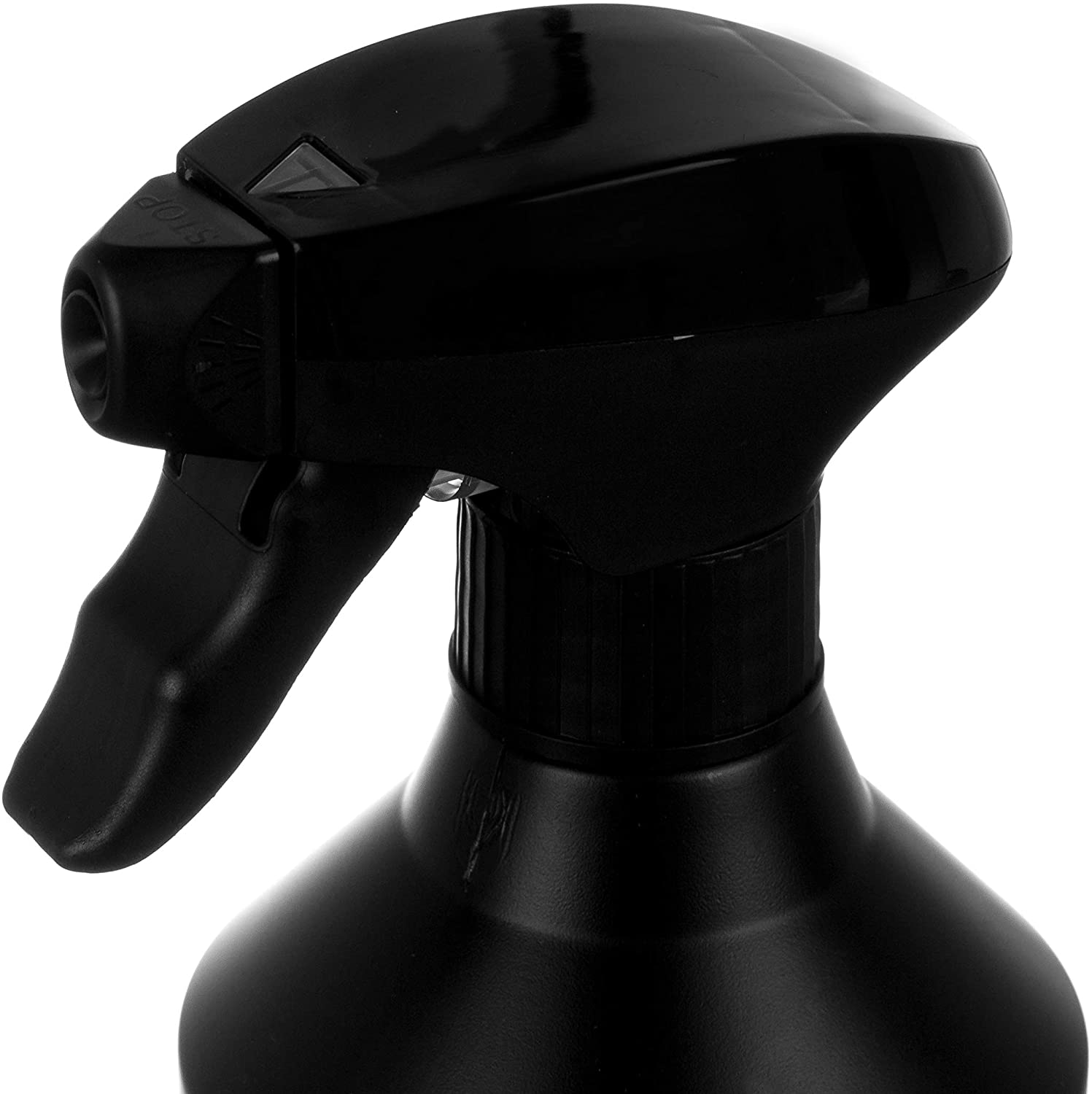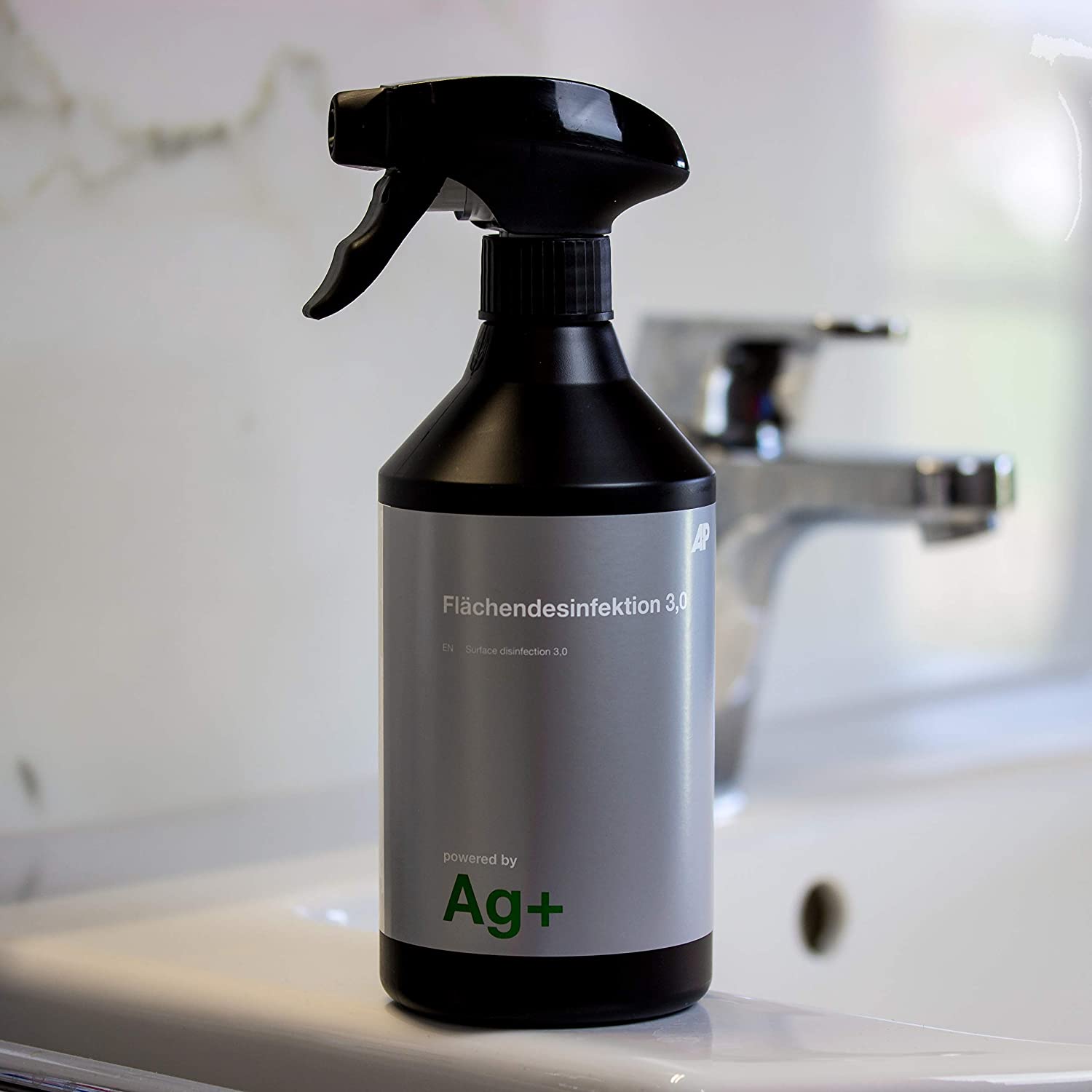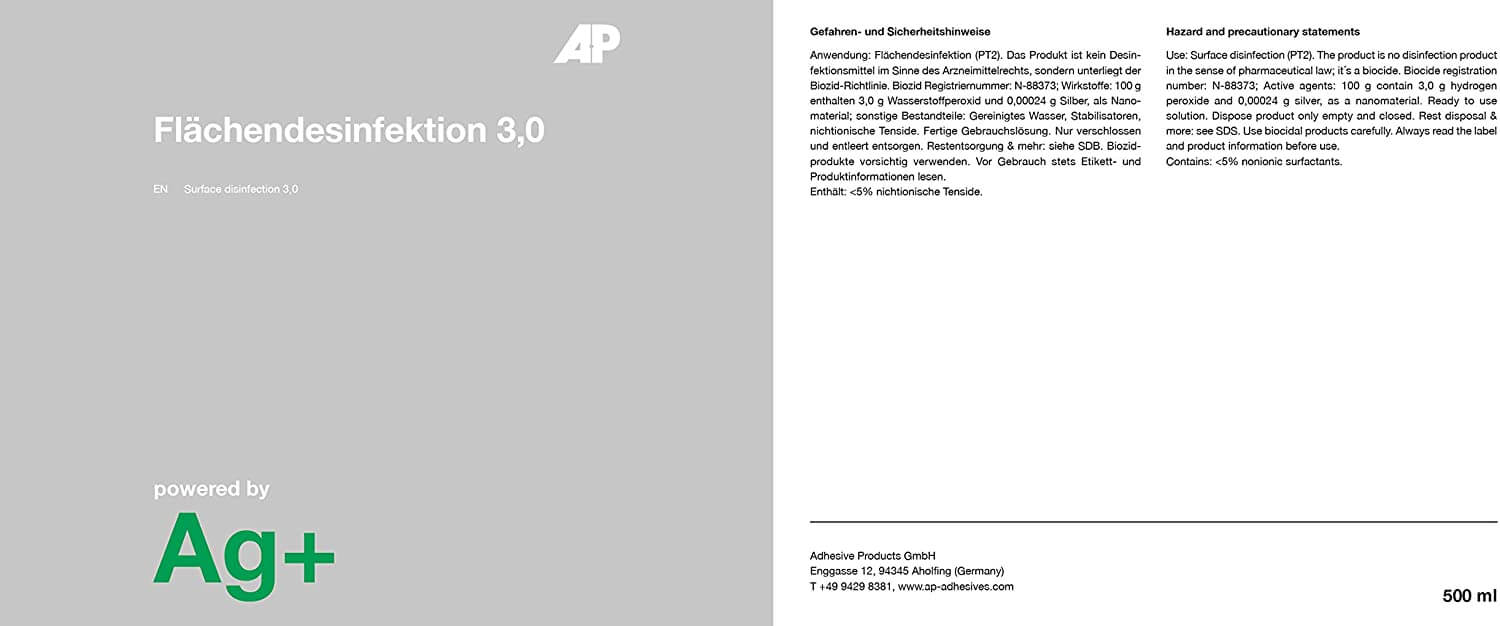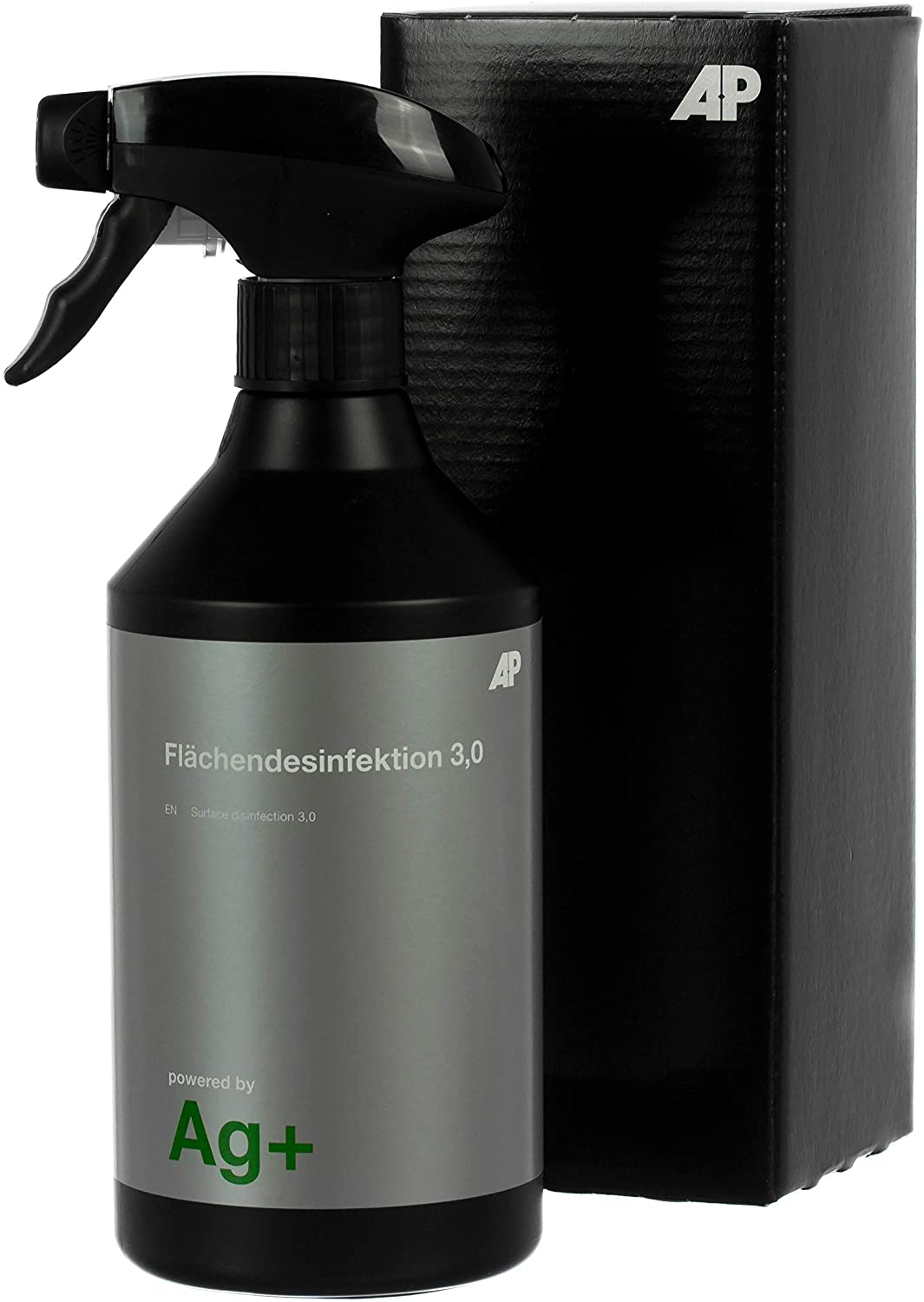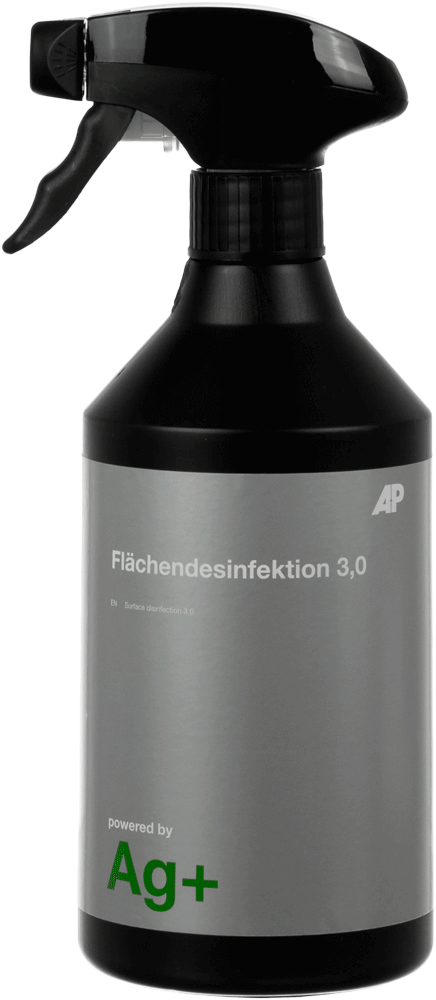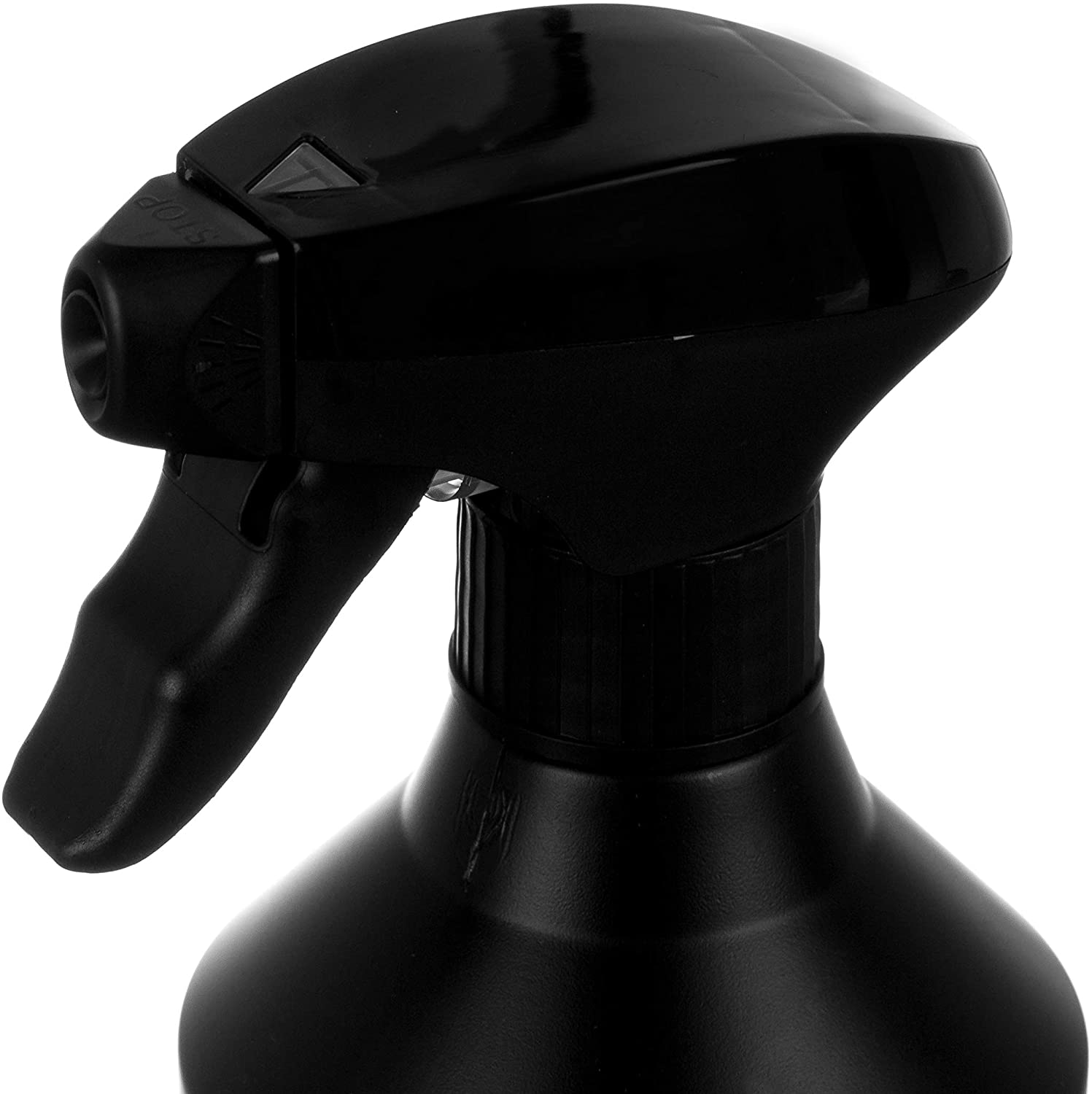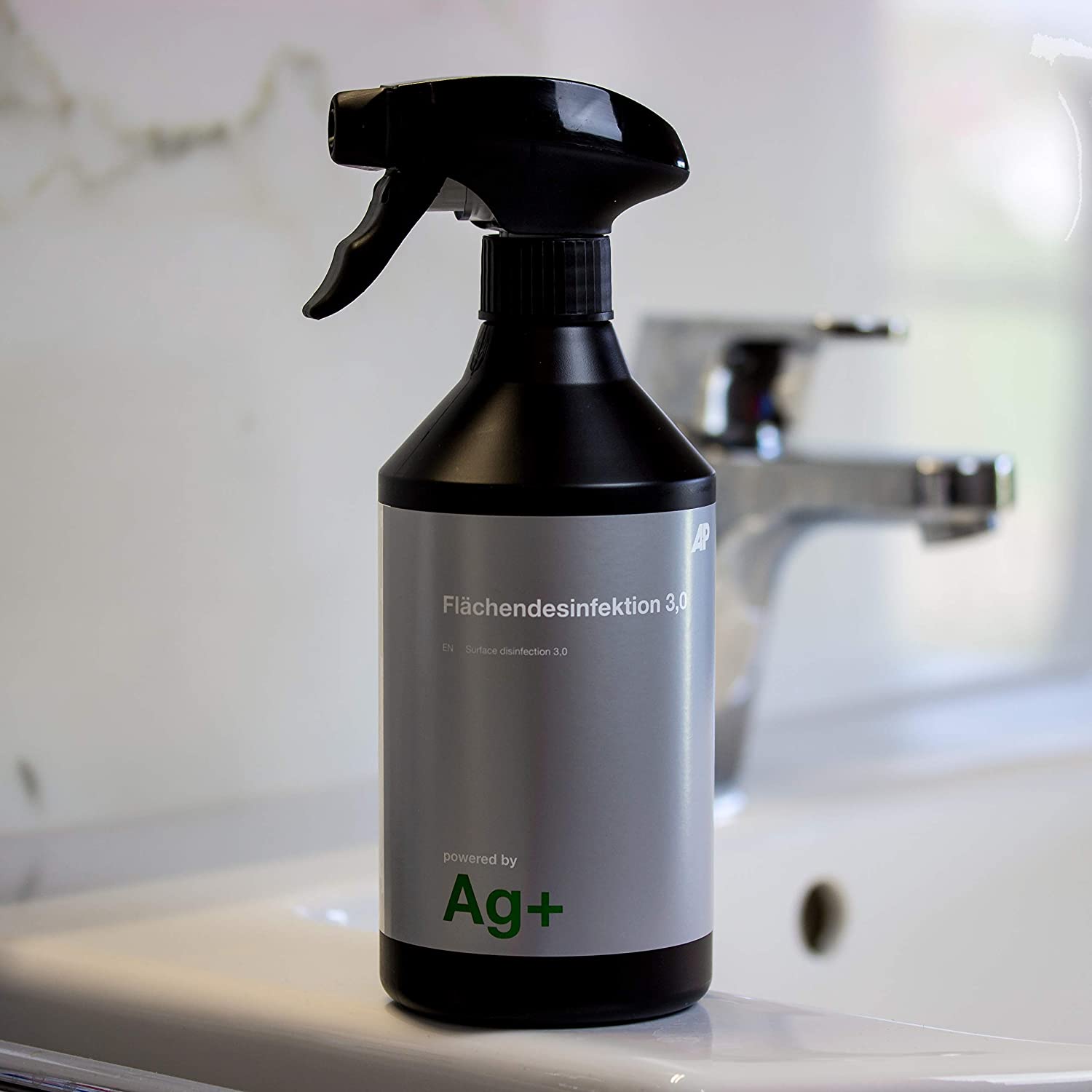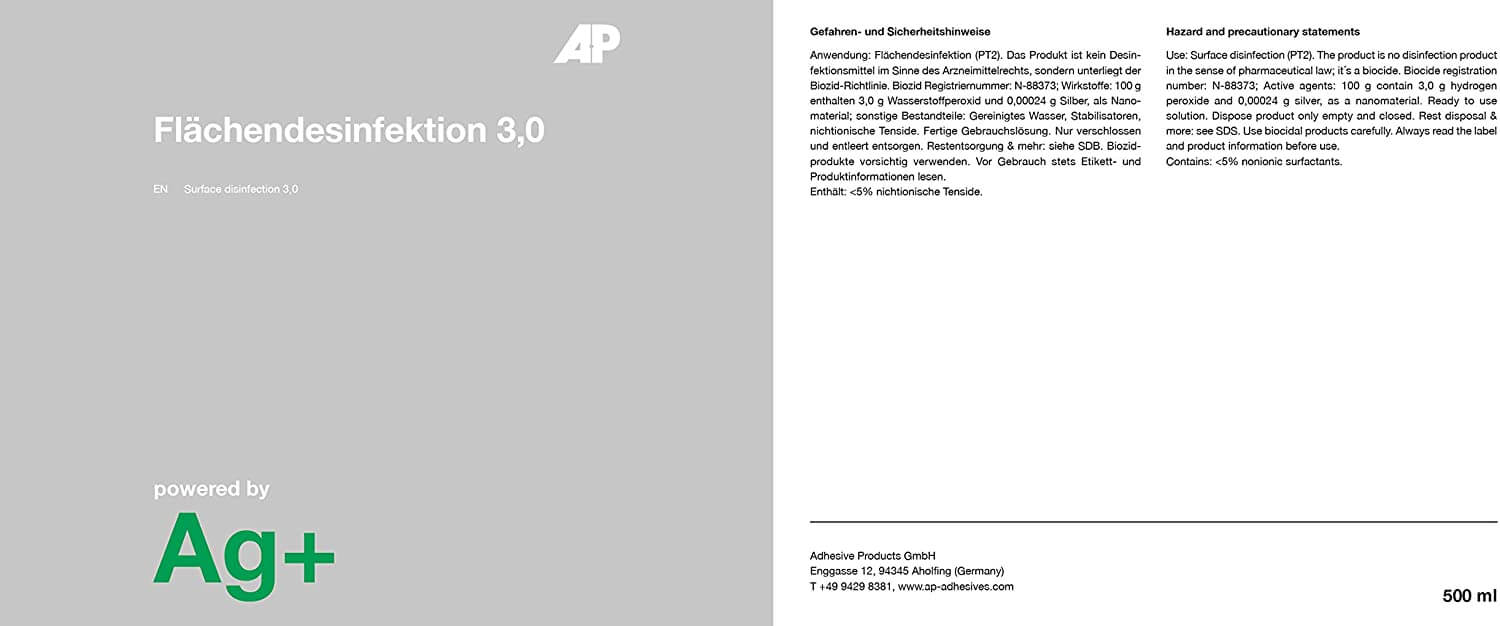 €8.99*
Content:
0.5
(€17.98* / 1 Liter)
Available, delivery time 1-3 days
Product number:
SW10002.1
Product information
30 SEC VIRUCIDAL: Very fast & reliable disinfection performance.
WIDE RANGE OF EFFECTS: Due to the oxidative dual action mechanism (hydrogen peroxide/silver), the product is able to disinfect a wide range of microbes.
IDEAL CLEANING PROPERTIES: The spray can be used for cleaning dirty surfaces in e.g. kitchens, cars, bathrooms etc.
MATERIAL FRIENDLY: The product is alcohol-free and compatible with almost all surfaces (plastics, PMMA, etc.) – resistant to stress corrosion cracking.
DECOMPOSITION TO WATER AND OXYGEN (hydrogen peroxide): Therefore, no reactive organic residues remain after disinfection.
Ag+ Surface Disinfectant
Highest disinfection performance - chlorine / alcohol free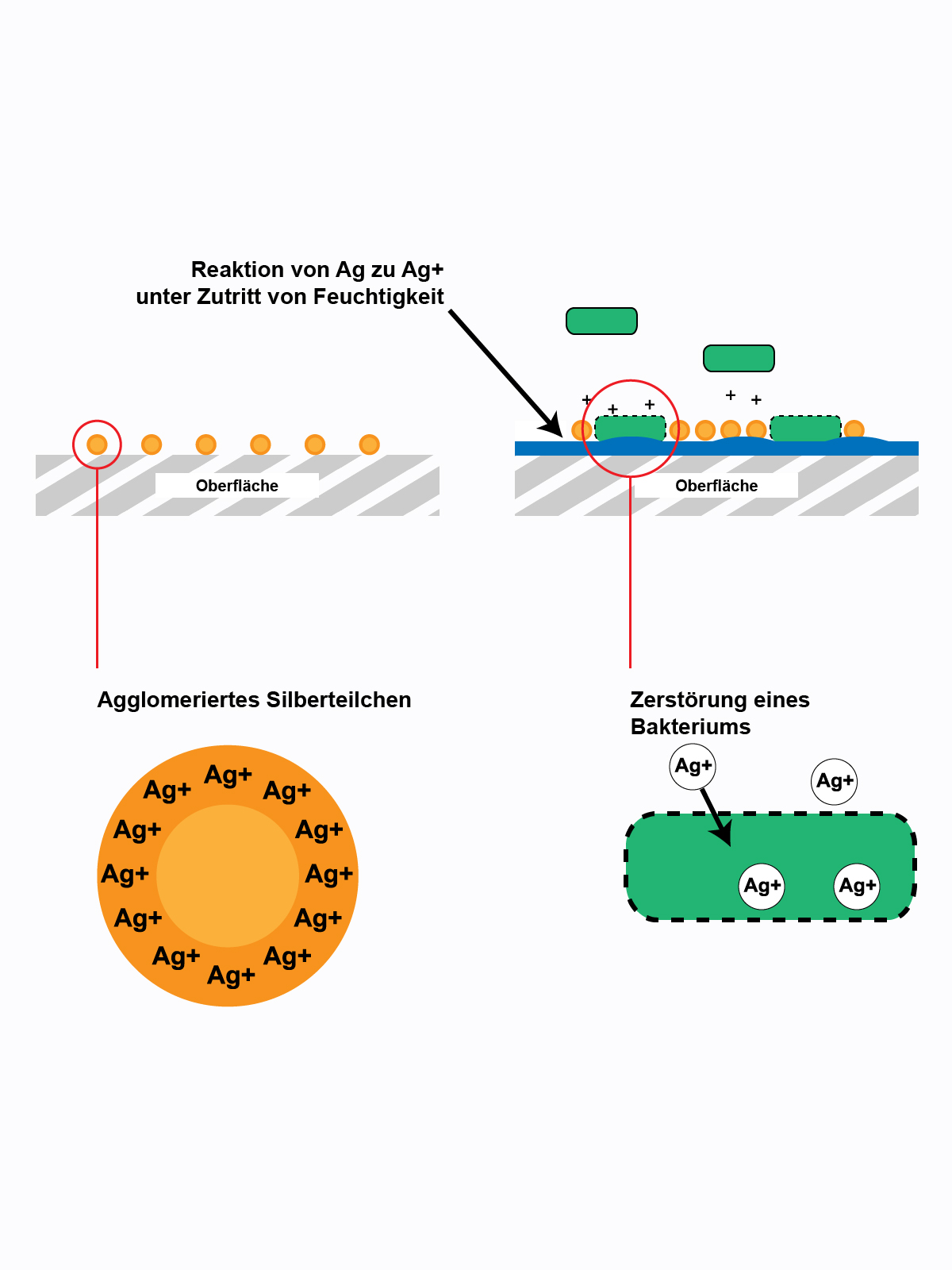 How it works.

Ag+ surface disinfection is a surfactant-containing product with the well-known effect of hydrogen peroxide, supplemented by a high-tech silver compound (mechanism: picture). In addition to the excellent cleaning properties, the surfactant can support the disinfection effect by dissolving.
The effect of hydrogen peroxide is based on the decomposition to water and oxygen. The oxygen produced in this process is very reactive and provides the disinfecting power.
Rapid disinfection and ideal cleaning
No harmful reaction products
Complete biodegradability
Exposure time, composition
Exposure time
depending on germ type, temperature, load and surface - based on literature:

Bactericide with load (DIN EN1276 / EN13697): 5 min
Levurocide (EN1650): 5 min
Fungicide (EN1650): 30 min
Virucidal, influenza A (EN14476): 30 sec
Composition
Active ingredients
per 100g: 3.0g hydrogen peroxide and 0.00024g silver, as nanomaterial; other ingredients: Purified water, non-ionic surfactants, stabilizers.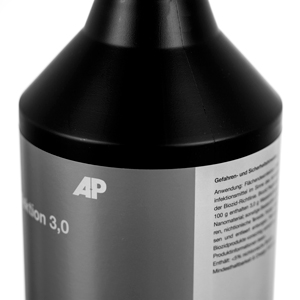 Physiology

We recommend gloves for prolonged use or intensive skin contact, as H2O2 may cause the skin to appear whitish.
This would only be a superficial skin oxidation - in this case, simply wash your hands and apply a moisturizing hand cream.
The product contains hydrogen peroxide which decomposes to water and oxygen. It is free of chlorine, which could lead to further toxic effects as a reaction product. The contained silver compound is also used on humans (e.g. wound plaster) - due to its atomic size is not absorbed through the skin and even oral or inhalation exposure of small amounts is unproblematic.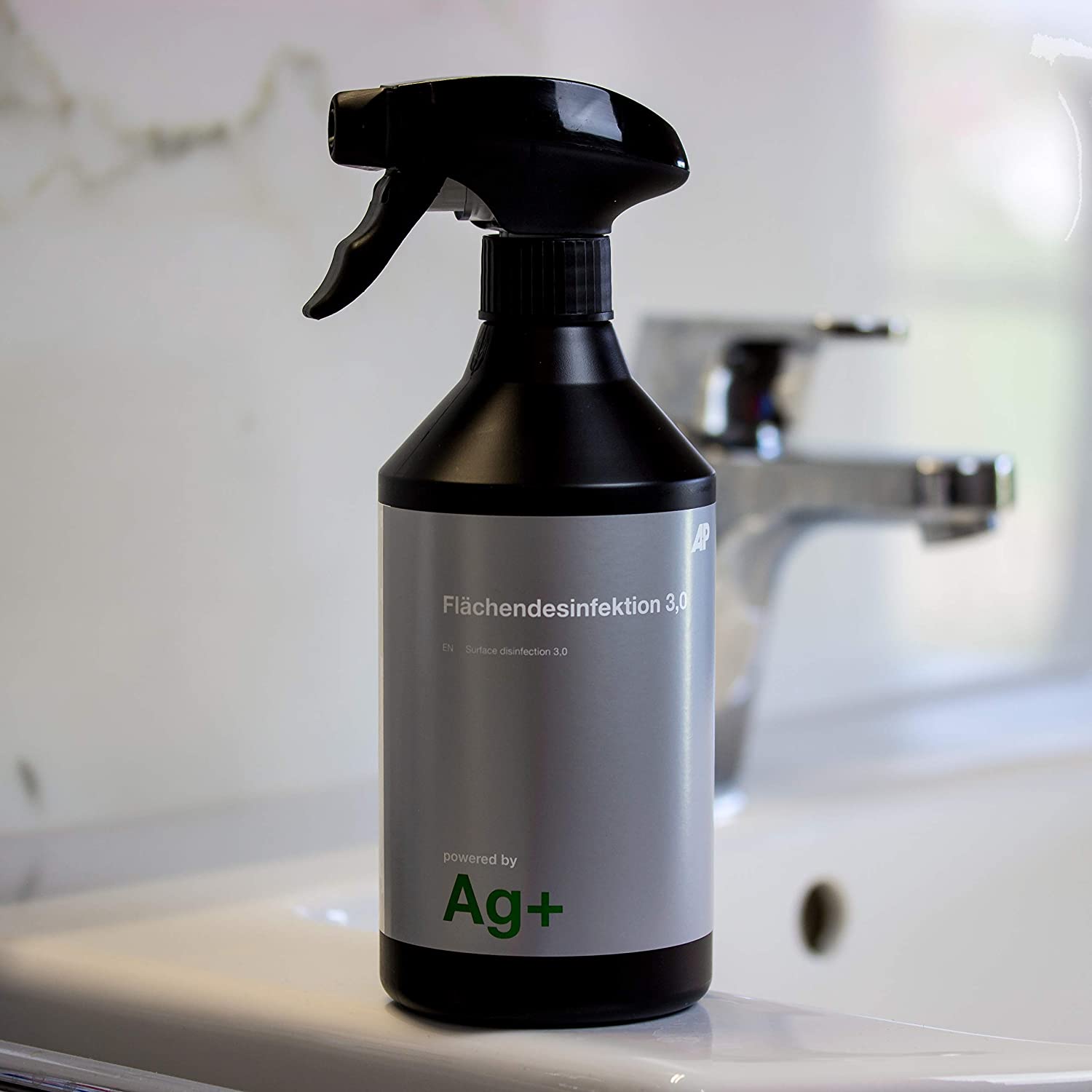 Range of application
For extensive spray application, the product only needs to be sprayed on the surface. Optionally wipe with e.g. a cloth after the exposure time.
For floor cleaning, it is only necessary to ensure that the microfiber mop is soaked with product sufficiently.
The product can be used almost everywhere, because of its material friendly formulation. Examples: Restaurants, kitchens, bathrooms, sales counters, door handles, etc.. There are no known problems with incompatibility to surfaces. In doubt, test in an inconspicuous place.
Ingredients according to Detergents Regulation (EC No. 648/2004): AQUA, HYDROGEN PEROXIDE, CAPRYLYL/CAPRYL GLUCOSIDE, SILVER.
Use biocidal products with care. Always read the label and product information before use.
Downloads "Ag+ Surface Disinfectant / Cleaning Disenfectant"